Our story: Unlocking the secrets of plants and fungi 
We believe in the power of plants and fungi
Plants and fungi underpin all life on Earth and drive everything that we do at Royal Botanic Gardens, Kew. Our Shops celebrate and support that passion and every purchase made supports us in this vital research and conservation work. We will continue to bring the Royal Botanic Gardens, Kew's mission, and vision to life through botanically inspired homeware and fashion, quality garden accessories and seeds, specialist books, unique gifts and luxury food and drink. We put sustainable living and protecting our planet at the heart of everything we do. We hope our shops encourage customers to enjoy taking a little piece of Kew into their home.

Sustainability matters
Kew enterprises prioritises the sourcing of sustainable products in our on-site and online retail outlets. Kew Enterprises has its own Ethical and Environmental Sourcing Policy, and a robust process for ensuring that crucial sustainability certifications (such as FSC and RSPO) are evidenced by our suppliers. While we do not always have the buying power necessary to drive major change in supply chains, we will continue to ask challenging questions of all our suppliers and seek out those suppliers willing to deeply engage with sustainable supply chains. Through our retail outlets we have worked to rapidly remove single-use plastics, measure and reduce packaging, optimise delivery numbers to minimise transport emissions, and select peat-free horticultural products wherever they are available. (RBG Kew: Sustainability Strategy (2021)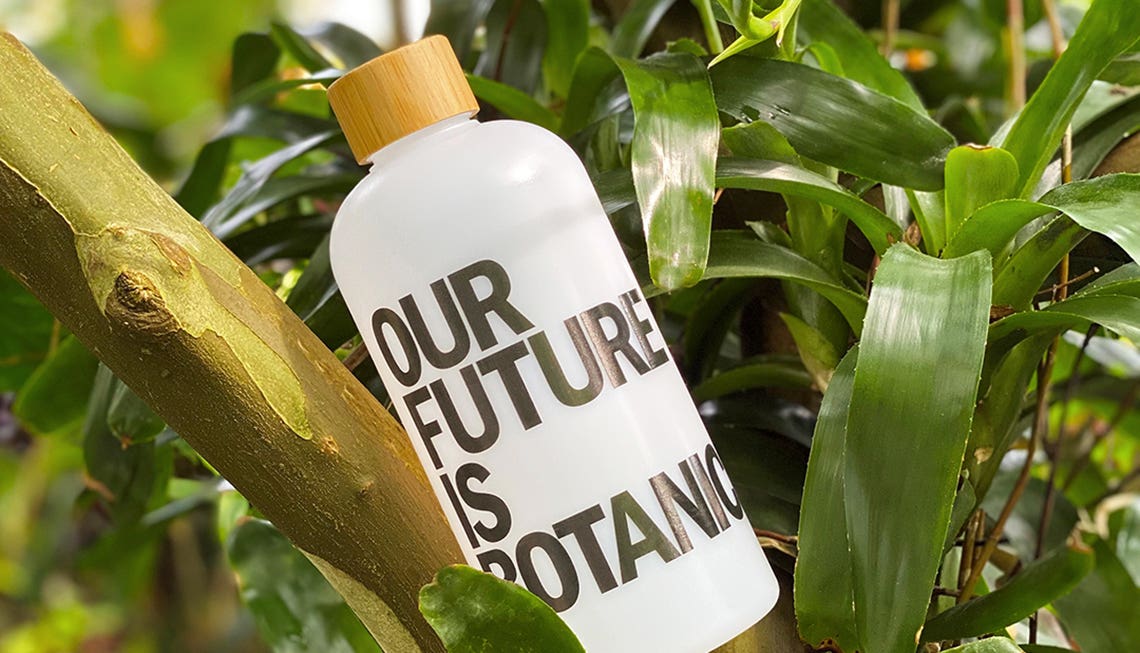 Note from our buyers
We are always looking to improve the sustainability of our ranges, whether it is working with suppliers to change the packaging they use such as the introduction of corn-starch wraps on our cards and sweet ranges, or sourcing new brands who have found sustainable alternatives to everyday products like Cork Bags as an alternative to leather.
We also work with suppliers who set up initiatives to give back to local communities or the environment where possible. We set out to reduce and ultimately remove plastic pick up gifting for kids, bringing in FSC Wooden alternatives that last longer.
We strive to ensure that we are sourcing paper material that is made only from paper from a proven sustainable source. Our books and print product are made from 100% FSC accredited printers and we always try to source our greeting cards and prints from local suppliers within the UK.
Packaging
The cardboard boxes and packaging we use are compostable and made from Forest Stewardship Council (FSC) certified sources​. Where possible we repurpose boxes and packaging we receive from our suppliers to minimise waste across Retail and ECommerce​. Additionally, we use Hivewrap or recycled paper as an alternative to bubble wrap and plastic packaging.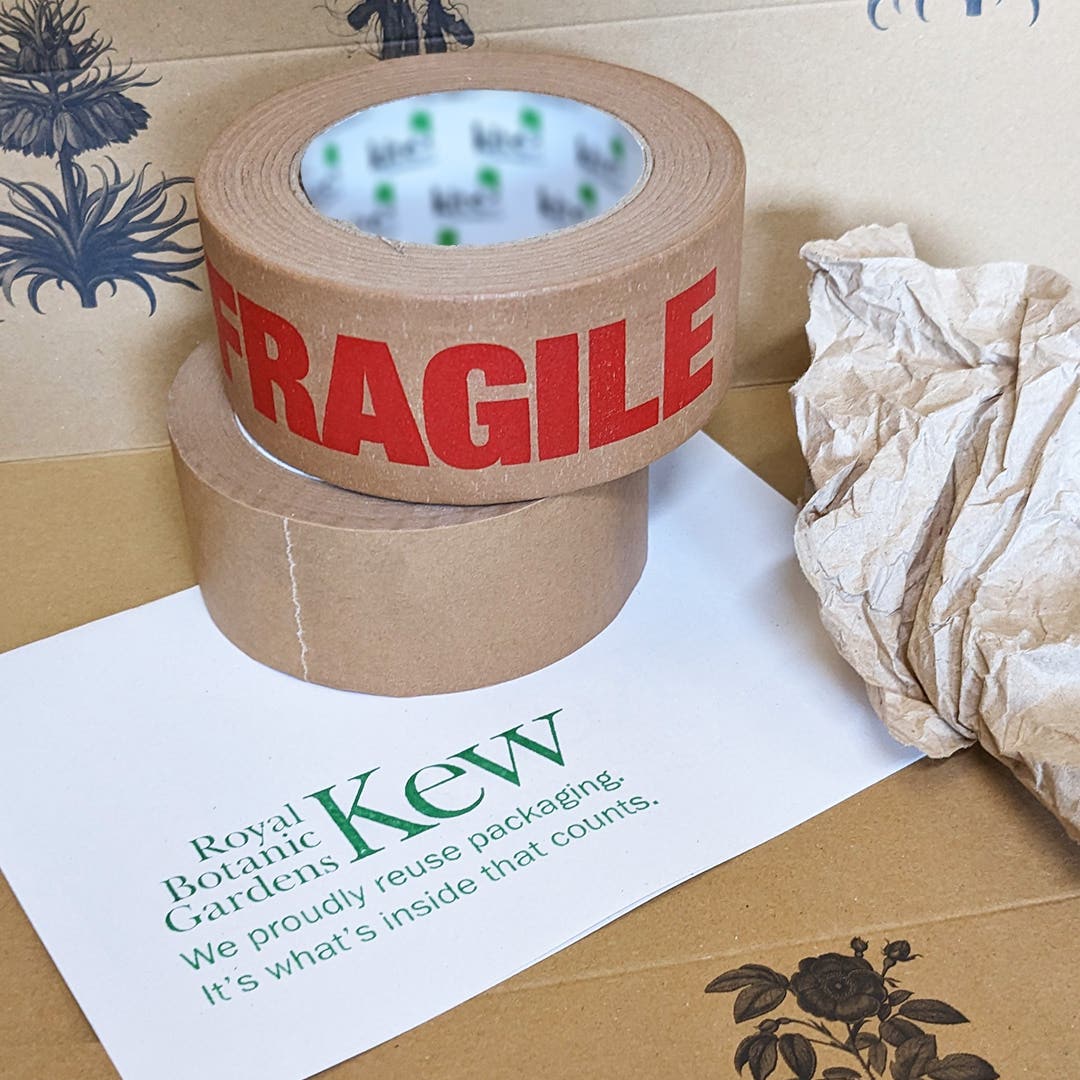 Couriers
We largely ship online orders with Royal Mail who already have the lowest reported carbon emissions per parcel of any major UK delivery company and have the UK's largest electric van fleet of any major UK parcel operator. Royal Mail aim to be net zero by 2040, bringing forward the initial target by ten years.
Sustainability Matters
Within our retail outlets we will continue to seek sustainable suppliers, prioritising reusable or recyclable materials and reducing the climate and biodiversity impacts of our supply chains as rapidly as we can. (RBG Kew: Sustainability Strategy (2021)
Share the wonder of Kew
To continue supporting our scientific and horticultural mission, you can gift a membership to Kew or Wakehurst to your favourite person and their family.
All our members get a range of benefits including:
Unlimited entry to Kew Gardens and Wakehurst

10% in our shops

Priority booking and exclusive access to events like Christmas at Kew or behind the scenes tours,
And much, much more.
Give the gift of Kew with a membership voucher or gift ticket.